Singapore is truly a melting pot. I got it during my first visit there, a couple of years ago. My wife and I have spent a part of our honeymoon there. It is an amazing country. Nature, history, exotics, food, ecology – everything is perfect. But the most interesting thing is the mixture of cultures. You can find here Indians, Siamese, Filipinos, many expats from Western countries. All global companies have their offices here and take Singapore as a head office for managing thei business in all the Asiatic region.
Singapore acts now as a magnet, it attracts people from all over the globe, people who seek opportunities and innovations.
Last year I was a spokesperson at a huge international HR summit and realized that I want to live here. I want Singapore to become my second home for the next 10 years, while my first home is, of course, Moscow. I've read a lot but this year I have decided to spend two months in Singapore and try to launch my business here. I am going to write a blog about my impressions and revelations. My thoughts may be useful for someone and you, as well as I, will decide to launch a business in this country.
One thing is to read but another is to communicate with people that live and work in Singapore. My first two weeks here will be dedicated only to networking: meetings and conversations. I've been here for four days already and, apart from speeches and trainings, I hold meetings with many government employees, business persons, employees from huge corporations, expats from European countries. All of the I ask for advice, share my plans and goals. Most of them are optimistic, the feel the government support, many are satisfied with the tax policy of this country, its orientation to innovations. They have grown from a village to a highly-develoed, modern country in a very short while. They made it not basing on their natural resources but due to their ability to attract right people and right businesses that propel innovations.
Singapore seems to be the easiest place to become a millionaire. At least here is the highest number of millionaires per capita in the world. There are 45 000  millionaires for the total population of 6 million people and their number last year has increased by 14%.
Sure I was surprised that such a highly-developed country as Singapore has so many life-complicating rules. For example, you can't sing in public places or you go to prison for 3 months. Not that I was planning to sing, although I am a good singer, but still. Another example: you get a 10 000 dollar fine or 3 years in a prison for connecting to a someone else's wifi. I don't steal Internet in Moscow and sure not planning to do it here.
One of my acquaintances who already has a business in Singapure told me a story about opening a job position with age limitations: 18-35 years. At the end he has to continuously apologize in the leading business publications for discrimination and even speak in public once to explain his behavior. Next time, opening a job position of a bartender, he paid special attention to the rules but still got a notice from the government regulator, for discrimination again. The word 'man' can't be referred to a woman that may apply to it. He had to write 'bartender' — a person in charge of the bar. Singapore pays huge attention to all types of equality: gender, religion, age, nationality – it is very important.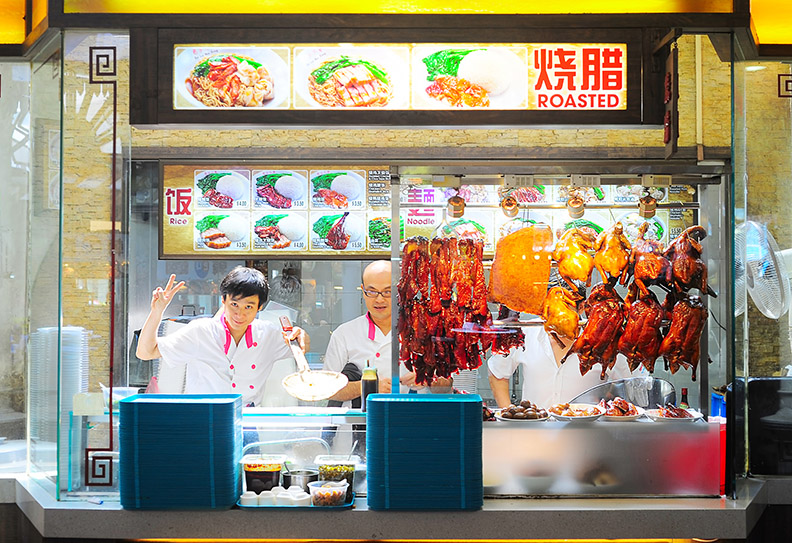 These rules can be assessed from another point of view: they help the country move in the right direction and make this movement sustainable.
The city itself amazes me: shadow, orchids, not just in the parks but on the balconies and roofs, combined with modern skyscrapers, great food, night life – people communicate, smile. Great ecology, high level of healthcare and education. If you want to start a business here, consider not just the local market but the Pan-Asian one – here is my first advice. It will let you work for billions of people, not millions like in Russia or Europe.
When you come here, dedicate your time in the beginning to active networking, look for helpful connection listen to people – here is my advice No.2. It will let you avoid mistakes already made by others because they will tell you about them. There are many Russians in Singapore. I currently receive lots of meeting invitations. Try not to limit yourself with the circle of your fellow countrymen, communicate more with local business people and global business people — my advice No. 3.
My fourth one – don't think that you know how to manage a successful business if you have one in Russia. You'll find a completely different approach to business, clients and employees here. You will have to learn from the very beginning.